Swedish Open Riichi Mahjong Championship 2020 (CANCELLED)
Information
Name: Swedish Riichi Championship 2020
Date: 21-22 March 2020

THIS EVENT HAS BEEN CANCELLED
Rules:
EMA Riichi Competition Rules (RCR) - latest edition (2016)
Number of Participants:
Cancelled
Venue:
Cancelled
Registration:
Cancelled
Registration Fee:
Cancelled
Registration Deadline:
Cancelled
Contact:
jasper.germeys@gmail.com
Referee:
Cancelled
EMA Observer:
Cancelled
Accomodation
We do not supply any specific recommendations for hotels but;
To simplify hotel search, look for places around Stockholmsmässan Exhibition Center, Älvsö: https://www.booking.com/landmark/se/stockholm-international-congres-center.html.
If you don't mind some commute, the best option would be to stay close to the commuter train line https://sl.se/ficktid/karta/vinter/Ptag.pdf. Stations within half an hour commute (including walking) that lie fairly central are Årstaberg, Stockholms södra (southern train station is here), Stockholm city (central railway station, Flygbussarna and Arlanda express), and Stockholm Odenplan. There are many more hostels out there if you're interested in one.
Unique offer: we have two guest apartments in the same building as the venue, we will charge 40€/night for these, send an email to jasper.germeys@gmail.com if you're interested.
Arrival
By Plane:
There are 3 possible airports fairly convenient to get to Stockholm:
Arlanda Airport - The main airport, from here you can take the commuter train directly to Älvsjö or a Bus coach (flygbussarna.se) to the central station. There is also both normal trains and express trains going to the central station.
Bromma Airport - The secondary airport, easiest from here would be a Bus coach (flygbussarna.se) to the central station, and then take the commuter train to Älvsjö. If you are fine with walking about 15 minutes then you can take local transport. (Easiest would be tvärbanan från Karlsbodavägen to Årstaberg and there swap to Commuter train).
Skavsta Airport - Located in Nyköping but still marked as Stockholm according to Ryanair. Has some cheap flights. To get from here the Bus coach (flygbussarna.se) to Stockholm central station is practically the only option.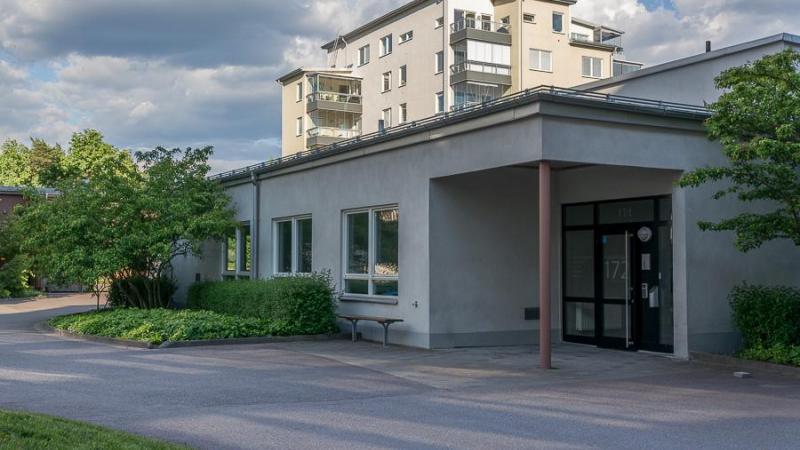 Flygbussarna:
http://flygbussarna.se/en
Cheap and reliable, 99 SEK from Bromma or Arlanda, 139 SEK from Skavsta. Will drop you off at the central train station in Stockholm.
Local transit:
All the local transit (commuter train, subway and busses) are handled by SL.
You cannot pay by Cash in the train or bus.
You can buy individual tickets with the app or buy a travel card at stations,
https://sl.se/en/fares--tickets/
there is a 3 days options that could be cheaper depending on planned use.
Commuter train:
Älvsjö lies 9 minutes away from the central train station in stockholm called "Stockholm City".
All trains going southbound pass through Älvsjö (announced as "Älvsjö Stockholmsmässan").
Älvsjö Station lies about 8 minutes walk from the Venue. There is also a bus 142 going towards Telefonplan (stop: Solberga Park).
If you want to get on or off at the Arlanda station you have to pay an additional fee of 120 SEK.
Subway (T-banan):
The red line towards Fruängen stops at Telefonplan, From there you can take the Bus 142 towards Älvsjö Station (stop: Solberga Park).
This route takes about 14 minutes subway + 10 minutes bus.
Night Bus (in case of late arrival):
The bus 190 stops just outside the venue (Solberga Park) and with one swap goes to Central Bus station.
http://sl.se/ficktid/vinter/H190.pdf
Preliminary Schedule
8 rounds, 5 on Saturday, 3 on Sunday
Friday
| | |
| --- | --- |
| 19.00 – 00.00 | Registration and Friendly Games |
Saturday
| | |
| --- | --- |
| 09.00 – 09.30 | Registration |
| 09.30 – 09.50 | Welcome |
| 09:50 – 11:20 | 1st Session |
| 11:20 – 11.40 | 20 min break |
| 11.40 – 13.10 | 2nd Session |
| 13.10 – 14.40 | Lunch |
| 14.40 – 16.10 | 3rd Session |
| 16.10 – 16.30 | 20 min break |
| 16.30 – 18.00 | 4th Session |
| 18.00 – 18.30 | 30 min break |
| 18.30 – 20.00 | 5th Session |
Sunday
| | |
| --- | --- |
| 09.30 – 09.50 | Welcome 2nd day |
| 09.50 – 11.20 | 6th Session |
| 11.20 – 11.40 | 20 min break |
| 11.40 – 13.10 | 7th Session |
| 13.10 – 14.40 | Lunch |
| 14.40 – 16.10 | 8th Session |
| 16.10 – 16.30 | 20 min break |
| 16.30 – 17.00 | Award ceremony |
Registered players
WARNING: THIS EVENT HAS BEEN CANCELLED